Dine in "A l'Agneau" and treat yourself to a simple but gourmet meal where Sydonie and Thierry, the happy owners, share their passion for ancestral local cooking. 
You will enjoy delicious food with fancy names in tribute to the history of the region in the cosy yet modern restaurant.
The cuisine of this charming place is like a voyage in a time machine: enjoying the present moment and taking a trip in the past. 
Two dining rooms, two sets, two atmospheres … 
In the middle of the vineyards, close to Kaysesberg,  A l'Agneau restaurant combines regional and family history in a contemporary spirit.
An invitation to a pleasant dining moment made of delicious traditional dishes, prepared with care by our passionate team. 
Or maybe you'd prefer the WINSTUB, the more traditional dining room where the chef s cuisine is creative, seasonal, and only made with fresh and high-quality products.
But whatever your choice, we will make sure that you enjoy every moment of your meal.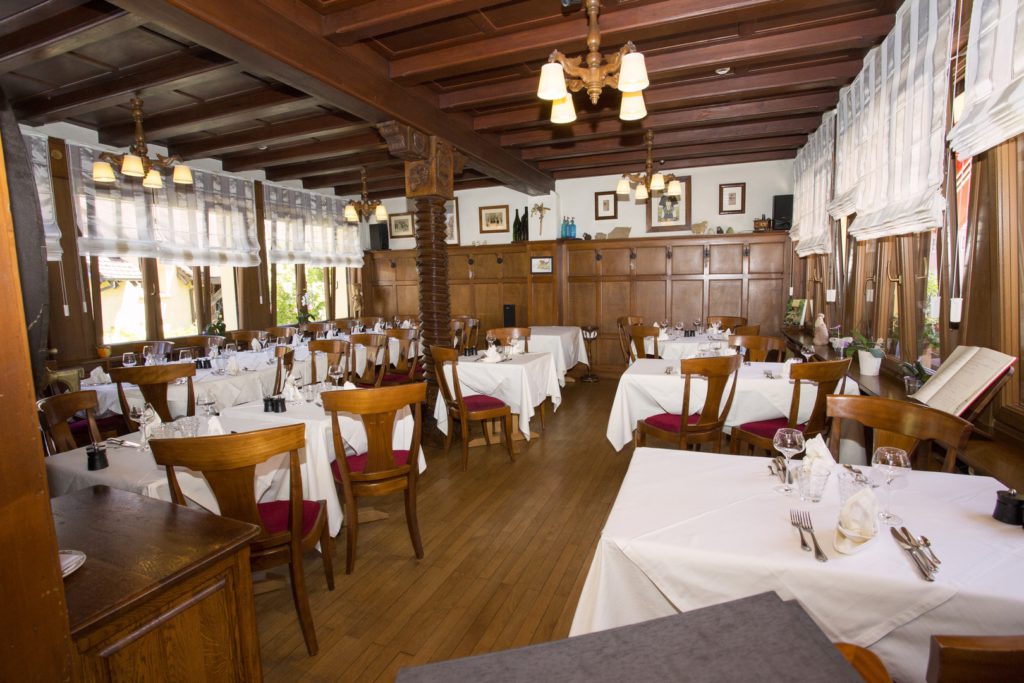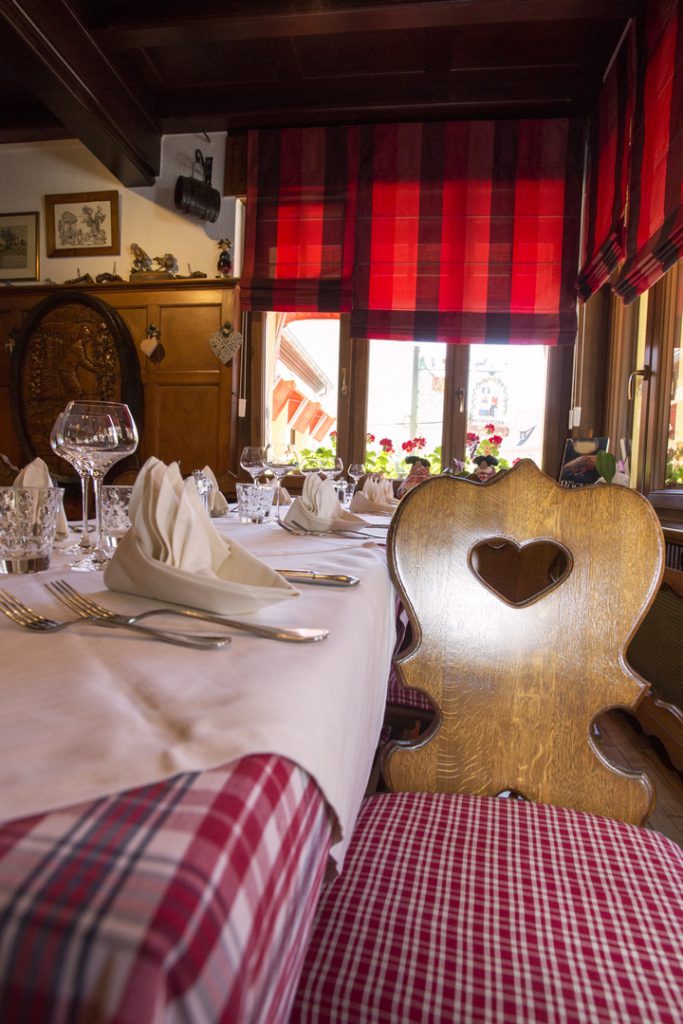 Alsatian terroir in the spotlight at Katzenthal
Come and taste the typical recipes with local products like choucroute or baeckeoffe, or lovely deserts such as kougelhopf or fruit pies. We're sure to please every palate! 
 A L'Agneau pays tribute to the Alsatian culinary customs in the most beautiful way.
Judge for yourself : duck foie gras, farandole of lamb and its spring vegetables, casserole of frog legs, baeckeoffe, choucroute, drops of chocolat glazed with kirsch and other gourmet dishes just waiting to be discovered all of which accompanied by the prestigious wines from the DOMAINE RENE MEYER ET FILS.